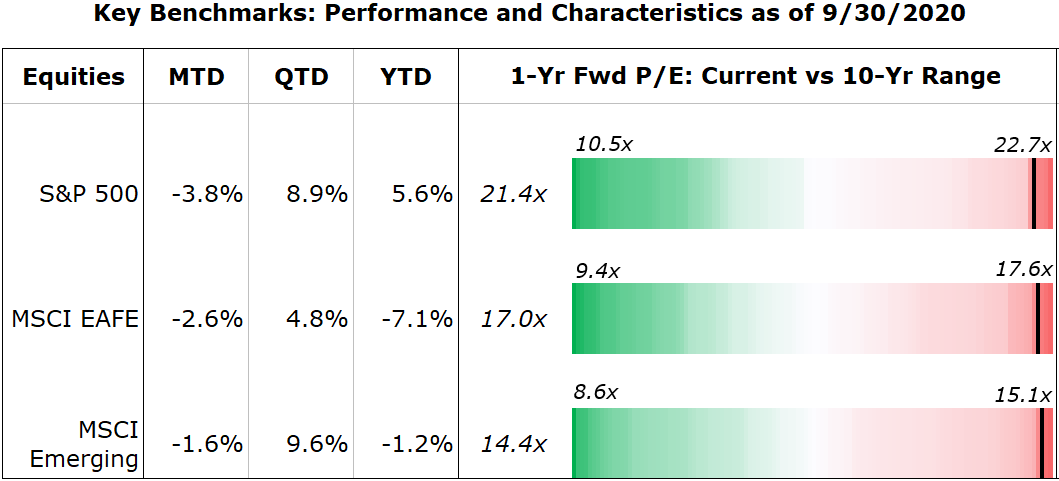 Data Source: Bloomberg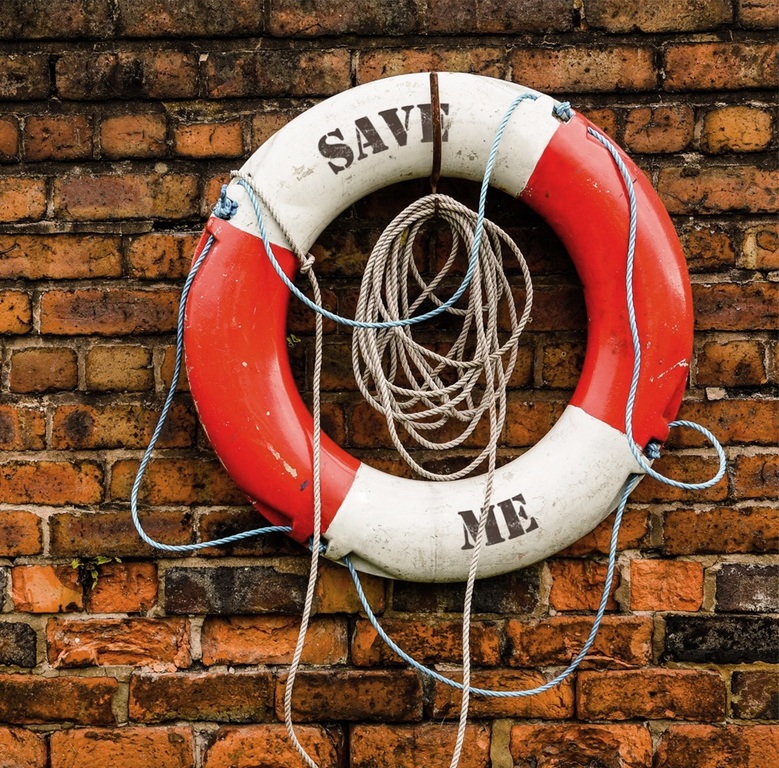 Source: PxHere
3D Note: As part of our ongoing commentary concerning the coronavirus global contagion and its impact on human and global markets, we remind readers that the situation remains fluid as evidenced by volatile market reactions to most new developments, although the pace of these reactions seems to have slowed down from March/April. In addition to our bi-monthly articles and periodic podcasts, 3D has started publishing mid-month updates to our advisor partners as we navigate through the coronavirus pandemic. Please contact us if you would like to be added to the distribution list.
Market action during the third quarter was largely uneventful despite a moderate pickup in volatility and a "pause" in the global reflation trade. The first two months saw rallies in the global reflation trade, broadly represented by growth technology stocks, emerging markets, commodities/non-U.S. currencies, and corporate credit, only to see investors back away from this trade in September due to technical reasons (e.g. over-exposed long positioning in large-cap technology stocks via call option purchases and speculative non-commercial long positioning in EUR/USD) and diminishing prospects over a second U.S. pandemic relief spending program as well as rising prospects over Hard Brexit. The end of the quarter saw elevated (i.e. buy-the-dip) risk sentiment after having peaked in mid-August, prior to the early September sell-off (we wrote about this in peak in investor sentiment in mid-August titled "Market is Euphoric").
The furious global technology growth rally that characterized the early quarter advance spilled over into the first week of September before the "trade" unwound itself following reports of a large options "whale" (later to be revealed Softbank – Japan's publicly-traded venture capital fund) having bid up single stock call options on key technology stocks, forcing options market-makers to buy the underlying stocks in order to hedge their positions. We mentioned this activity in our August 2020 Market Commentary, prior to media reports confirming the options trading activity.
The final two weeks of September saw a reversal of the growth technology stock sell-off amidst reports of renewed call option buying by retail investors regardless of prospects for another U.S. spending program (U.S. Treasury yields and the dollar whipsawed between diminishing prospects versus renewed prospects). Markets are being tested in the first week of October as U.S. President Donald Trump tested positive for the coronavirus.
As of the writing of this commentary, prospects for a second pandemic relief plan diminished despite reports of active negotiations between the White House (Treasury Secretary Steve Mnuchin) and Congress (House Speaker Nancy Pelosi). The Republican-led U.S. Senate is still resisting a negotiated plan, but the spending gap between the White House plan and House plan has narrowed with remaining differences over the level of unemployment benefits and state/local aid. The House passed a $2.2 trillion version of the plan, but the prospects for Senate passage are dim as Republican leaders claim the House version is full of "poison pills." An estimated $2 trillion aid package could serve as a shot in
…
Continue reading