When Jacinda Ardern took over leadership of New Zealand's Labour party less than two months before the 2017 election she had the country's social woes firmly in her sights, blaming nine years of a National party-led government for child poverty rates and housing unaffordability. Ardern promised a government of transformation, pledging to do better on the climate crisis, tackle mental health and suicide rates, and build tens of thousands of new homes.
Her ability to respond in a crisis – such as the Christchurch terrorist attack in March 2019, the deadly volcanic eruption at Whakaari, and Covid-19 – is well-documented and has drawn global praise. But domestically, she has had a political coalition as well as a pandemic to manage: Labour has been in power along with the Greens and New Zealand First.
She promised a strong and empathetic government and a "fairer, better New Zealand". How has her government performed on its promises of sweeping change? The Guardian asked two experts or political commentators in each field for their assessments.
The environment
Kera Sherwood-O'Regan (Kāi Tahu), a climate justice advocate, and co-founder of social impact agency Activate
Grade: C+
Her introduction was strong with Ardern proclaiming climate change her generation's "nuclear-free moment", but unfortunately, getting climate change on the agenda is not the same as getting outcomes. The Green party seems to be the one diligent student dragging the group across the finishing line with an ambitiously named but otherwise lacklustre Zero Carbon Act; and the government as a whole routinely ignores those communities actually at the frontline of climate and environmental destruction in favour of keeping in with the agricultural and business sectors. The one thing they have going for them is that the previous National government didn't even turn up to class.
David Cormack, a former head of policy and communications for the Green party and co-founder of a public relations firm
Grade: B-
Passing the zero carbon bill and creating a pathway to get agriculture included in the emissions trading scheme are successes that should be praised; however the compromises with National, the centre-right opposition party, that resulted in a watered down bill has now been shown to be pointless, with National's leader Judith Collins vowing to repeal parts of it. They should've just gone for it. Transport emissions are still a massive work in progress.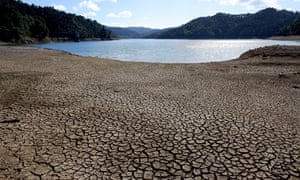 Housing
Shamubeel Eaqub, a housing economist with Sense Partners
Grade: B
Housing affordability worsened: median house price has risen from 6.3 times the median household income at the last election to 6.9 now. During the previous nine years (under National) it rose from 5.5 to 6.3. The nine years before that (under Labour) it went from 3.9 to 5.5. The government did some long-term things, like building more state houses and delivering reforms on rental rules, and some ineffective things like a ban on foreign buyers. They get an F for their
…
Continue reading